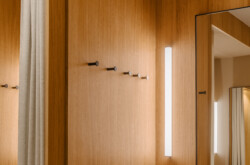 Services
Contact to our costumer Service:
Customer Service
T +49 40 35 90 12 18
E service@alsterhaus.de
Our Customer Services offer you the following services:
Alteration shop
You can have garments you have bought from us altered in accordance with your needs and requirements on the Second Floor. Click here for more information about our alteration service.
BARBERSHOP
Eric: Barbier is our barbershop on the 1st floor, where you will find everything for men, from haircuts to beard correction to pedicure.
BEAUTY LOUNGES
In our beauty lounges on the Ground Floor, we spoil you with facials and body treatments. Here, you will find more information as well as options for arranging an appointment: Overview of our beauty lounges.
bureau de change
US dollars, Swiss francs, British pounds
Customer services
Basement
CHAUFFEURED SHUTTLE SERVICE
Our free chauffeured limousine service takes you to a destination of your choice in Hamburg in a Porsche Cayenne. Click here for information about our chauffeured shuttle service.
NOTE
Due to the current pandemic situation, it is mandatory to wear a FFP2 Mask troughout the ride.
cloakroom and baggage storage
Free cloakroom and baggage storage at customer services in the Basement.
GIFT hamper SERVICE
On our Fourth Floor, we can create a gift to suit any occasion for you in the form of a gift hamper, put together to meet your individual requirements. On request we will ship it to you.
E praesentservice@alsterhaus.de
GIFT Vouchers
Gift vouchers are available in the basement at the customer service desk.

LOYALTY CARD
Being a store cardholder offers you benefits such as regular invitations to promotions and events and is valid at all three KaDeWe Group stores. For more information about our store card, please visit customer services in the Basement, as well as here: Your Alsterhaus store card.
MADE-TO-MEASURE tailoring SERVICE
Shirts are customised on the First Floor. Choose from more than 450 exclusive cottons and a wide range of collar and cuff designs.
T +49 40 35 90 14 45
Mobile Payment options
In addition to cash, debit and credit card, at Alsterhaus you can make use of the following payment methods:
– Alipay
– Apple Pay
– Google Pay
Click here for an overview of all mobile payment options at Alsterhaus.
PERSONAL SHOPPING SERVICE
Let our staff compile an individual product selection after prior arrangement by phone. At our personal shopping lounges, you can receive a free consultation while you select your favourite items.
T +49 40 35 90 16 77
E personal.shopping@alsterhaus.de
Customer Service, basement
SHIPPING SERVICE
We can deliver your goods for free to addresses in Hamburg for purchases of EUR 150 or more. Delivery via DHL worldwide for a fee. At every cash desk on all floors.
Tax-free service
Customers who are not resident in the EU and are intending to export goods bought at our store can obtain a VAT refund from Global Blue in the Basement.
T +49 40 35 90 16 25
wifi
Customer Wi-Fi is available free of charge in the store.
Wrapping service
Our service personnel on every floor will be happy to wrap products bought at Alsterhaus free of charge.
Alteration service
2nd Floor
Barrier-free toilet
4th floor
Beauty Lounge
basement
Currency exchange
basement
Hair stylist
2nd Floor
Lost property office
basement
Wardrobe service
basement
ATM
4th floor
Gift Cards
basement
Information
basement
Loyalty card
basement
Customer Service
basement
Custom tailor
1st floor
Parking
Car park (driveway at the Stadtwassermühle)
Personal Shopping Service
5th floor
Hamper Service
4th floor
Restaurants And Bars
4th floor
General pay office
basement
TAX FREE SERVICE
basement
ToiletS
4th floor
Packaging service
All cashiers
Shipping service
All cashiers
Changing room
4th floor