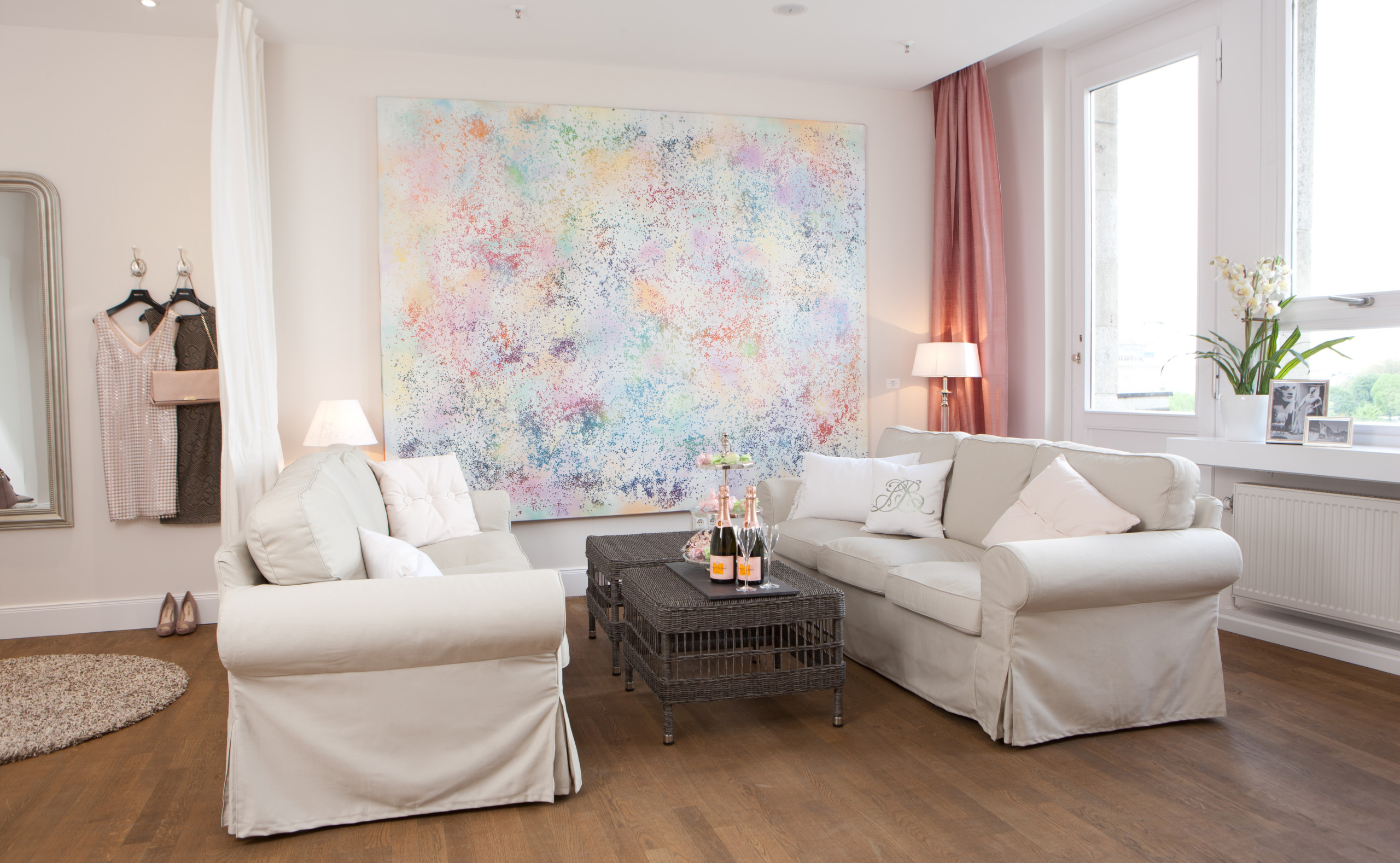 Services
CUSTOMER SERVICE
T +49 40 35 90 12 18
E service@alsterhaus.de
OUR CUSTOMER SERVICE OFFERS YOU THE FOLLOWING SERVICES:
Alteration shop
In our alteration shop on the 2nd floor, you can have garments individually adjusted.
BEAUTY LOUNGES
In our beauty lounges on the ground floor and in the basement, we pamper you with facials and body treatments. Arrange your personal appointment here.
CHAUFFEUR AND LIMOUSINE SERVICE
Our free limousine service with chauffeur drives you in the Audi Q8 to your desired destination within Hamburg. On request at our customer service in the basement.
DEVISE EXCHANGE
US Dollar, Swiss Franc, British Pound. Customer service, basement.
GIFT BASKET SERVICE
On the 4th floor, we will put together a suitable gift for every occasion as a gift basket according to your individual wishes.
GIFT CARDS
At each cash register on the 1st, 2nd, 3rd floor and in the basement.
LOYALTY CARD
Our loyalty card offers you, the cardholder, advantages such as numerous invitations to promotions and events and is valid for all three KaDeWe Group stores. You will receive further information via our customer service on the 5th floor and here.
MADE-TO-MEASURE SERVICE
On the first floor you can acquire tailor-made shirts. More than 450 exclusive cotton fabrics and a variety of collar and cuff shapes are available.
T +49 40 35 90 14 45
Methods of Mobile Payment
At Alsterhaus you can pay cash, via Girocard and credit card. Furthermore, you have the option to pay via:
– Alipay
– Apple Pay
– Google Pay
– WeChat Payment
The Alsterhaus reserves the right not to offer special methods of payment in individual cases and to refer to other methods of payment.
PERSONAL SHOPPING SERVICE
Let our employees compile an individual product selection for you by telephone agreement. In the Personal Shopping Lounges, you will be advised free of charge over a glass of champagne while you select your favourite items. You can also make use of the service for gifts. We will take care of shipping your purchases for you.
T +49 30 21 21 25 54
E personal-shopping@alsterhaus.de
Customer Service, basement
PACKAGING SERVICE
Our customer service in the basement packs your products purchased at Alsterhaus free of charge.
SHIPPING SERVICE
Free shipping of purchases from 150.00 Euro within Hamburg. Chargeable delivery by DHL worldwide. At every cash register on all floors.
SHOPPING ON DEMAND
The Alsterhaus' Instant Messaging Service fulfills your shopping wishes with the On-Demand-Service via WhatsApp or e-mail and delivers to your desired address within Germany at a charge.
Tax free service
Customers who live outside the EU and export goods purchased from us can have the VAT reimbursed on the ground floor.
T +49 40 35 90 16 25
WARDROBE AND LUGGAGE STORAGE
Free wardrobe and luggage storage at customer service in the basement.
Alteration service
2nd Floor
Barrier-free toilet
4th floor
Beauty Lounge
basement
Currency exchange
basement
Hair stylist
2nd Floor
Lost property office
basement
Wardrobe service
basement
ATM
4th floor
Gift Cards
basement
Information
ground floor
Loyalty card
basement
Customer Service
basement
Custom tailor
1. floor
Parking
Car park (driveway at the Stadtwassermühle)
Personal Shopping Service
5th floor
Hamper Service
4th floor
Restaurants And Bars
4th floor
General pay office
basement
Box office
basement
TAX FREE SERVICE
basement
ToiletS
4th floor
Watch and jewellery service
ground floor
Packaging service
All cashiers
Shipping service
All cashiers
Changing room
4th floor