EVERY PURCHASE MATTERS:
THE KADEWE GROUP BENEFITS IN AN OVERVIEW
PREMIUM CARD
LESS than 5,000 Euro annual Shopping turnover
Exclusive rewards and special promotions
Starting at 1,000 euros in annual purchases, one hour of free parking at all KaDeWe Group stores during business hours**
Pre-sale invitation
Starting at 500 points, gift certificate the following year
Starting at 2,500 points, receive free delivery of our magazines
SUPERIOR CARD
FRom 5.000 EURO SpenT Per Calender Year
Exclusive rewards and special promotions
Three 10% off vouchers for one item each*
Two hours of free parking at all KaDeWe Group stores during business hours**
Pre-sale invitation
Starting at 500 points, gift certificate the following year
Starting at 2,500 points, receive free delivery of our magazines
Dedicated service hotline
Free coffee
Two free glasses of Champagne (0.1 l each) on a day of your choice
Culinary surprises, such as breakfast for two, including two glasses of Champagne (0.1 l each)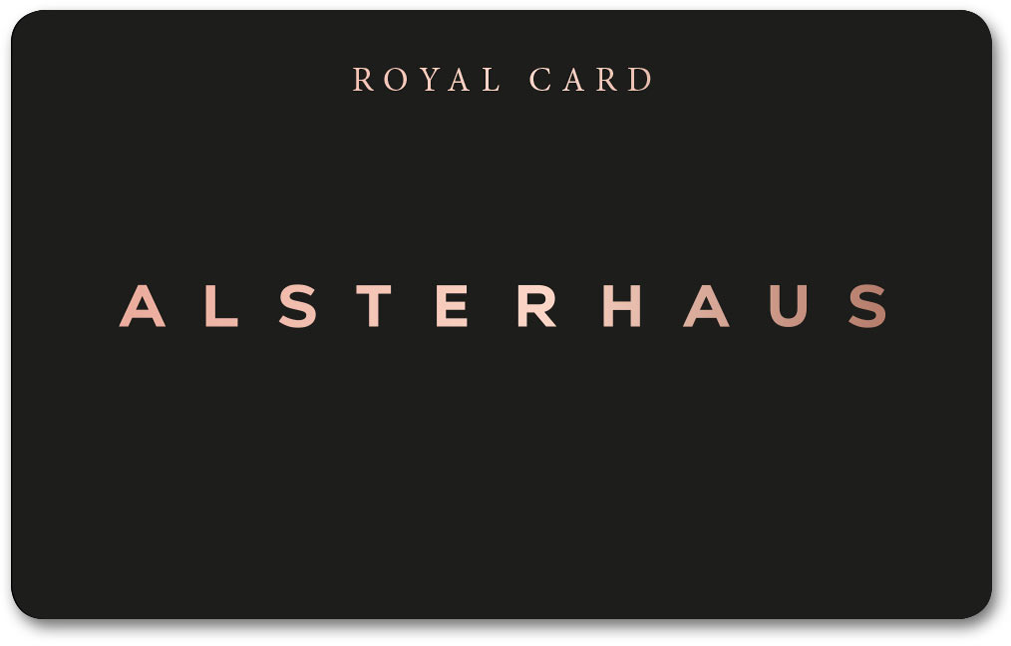 ROYAL CARD
FROM 10.000 EURO SPENT PER CALENDER YEAR
Exclusive rewards and special promotions
Three 10% off vouchers for one purchase each*
Free parking at all KaDeWe Group parking garages during business hours**
Pre-sale invitation
Starting at 500 points, gift certificate the following year
Starting at 2,500 points, receive free delivery of our magazines
Dedicated service hotline
Free coffee
Two free glasses of Champagne (0.1 l each) on three days of your choice
Culinary surprises, such as breakfast for four, including a bottle of Champagne (0.75 l)
Beauty treatment
Exclusive event invitations
Birthday surprise
Free delivery service the next working day (does not apply to food or catering services)
Free alteration service for clothing purchased at KaDeWe in the last four weeks
---
Here you can see your loyalty card account.
You are not yet a loyalty card holder? Then apply for your Premium Card here:
FURTHER INFORMATION IS AVAILABLE AT OUR CUSTOMER SERVICE ON Ground FLOOR
* Does not apply to tenants, concession shops, multimedia, or food. This benefit cannot be combined with other discounts. A list of exceptions is available

here

and at all cash registers. You can find the general conditions of participation for the loyalty card programme here:

General Conditions of Participation.