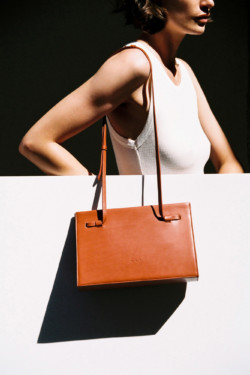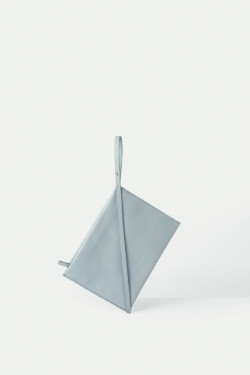 Stephane Park, why does your label, Aesther Ekme, not have a logo?
A bag ought to complement a woman's personality, not speak for her. I previously worked for Alexander Wang, where they used a lot of metal hardware. Designers used it as a trademark at that point in time. It seemed to me as if women were being pigeonholed by these kinds of distinguishing features. This is why you won't find a conspicuous logo on the bags I make; just three dots.
How did your youth in São Paulo influence your style?
São Paulo is different to what people generally expect of Brazil. There is not much vegetation there, no forest. The city is a concrete jungle. I like its raw architecture, like that by Oscar Niemeyer or Lina Bo Bardi. The Brutalists of the Seventies built the most beautiful buildings in São Paulo. That's where my soft spot for linear design comes from.
What does the design process look like for you?
It's highly intuitive. I get a lot of pleasure from developing a handbag with the ultimate proportions that will suit many different women. I also try to solve problematic issues with bags. For example: how can you carry a laptop around without looking like you're carrying a laptop?