Sustainable labels.
Beautiful and good
When Stella McCartney founded a vegan label in 2001, it was something of a novelty: a fashion brand dedicated to innovative materials and complex issues. Almost 20 years later, more and more labels are focusing on sustainability without even defining themselves as eco brands. They design modern sneakers, streetwear and high fashion. Sustainable fashion has just as many facets itself. Some forgo the use of plastic or animal products and develop plant-based materials while others focus on upcycling. The French label Veja makes sneakers from corn husks and light running shoes from the plastic of drinking bottles. Sustainable beauty products are being produced without synthetic materials or else are based on organically sourced raw materials.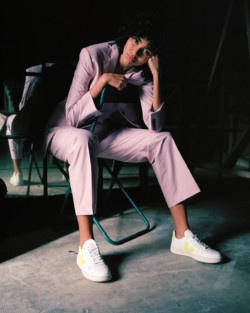 VEJA
This French brand adopts a multi-dimensional approach to sustainability. Veja sneakers are primarily made from vegan or recycled raw materials and are produced in Porto Alegre under fair working conditions. And they look great as well.
@Veja
Und Gretel
These lipsticks contain only natural ingredients. This label from Berlin develops highly pigmented colours and creamy textures, without the use of silicone and paraffins. All products are certified by the BDIH. And they make no compromise when it comes to their coverage and skincare.
@und_gretel_cosmetics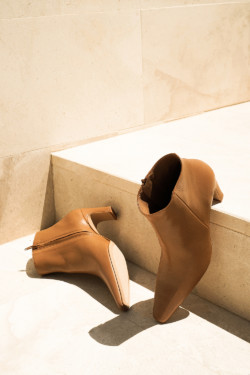 FLattered
The leather in these minimalist sandals and boots uses a plant-based tanning process with natural tannins (free from chrome). This makes it biodegradable. Customers wishing to avoid leather completely can simply select the vegan models.
@Flattered