​​DIE NEUE SCHÖNHEIT
Re-Opening of the Alsterhaus beauty department
On October 13th the Alsterhaus celebrated the completion of the beauty department "Die Neue Schönheit" ("The New Beauty") which also marks the transformation of the groundfloor at Alsterhaus.
PHOTOS: ISA FOLTIN/GETTY IMAGES FOR ALSTERHAUS
Lisa van Houtem, Katharina Charpian and Anna Weilberg
In addition to famous faces and friends of the house, many customers celebrated the re-opening, including Anne Bederke, Nadine Warmuth, Petra van Bremen and many more.
All guests had the opportunity to experience The New Beauty throughout the day and to enjoy opening surprises by various beauty brands. From perfume engraving, to beauty and make-up treatments to professional hairstyling and manicures.
Anne Bederke and Timo Weber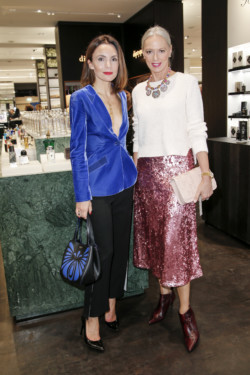 Nadine Warmuth and Petra van Bremen
Stella von Senger and Etterlin
Anna Weilberg, Lisa van Houtem and Katharina Charpian
Aleksandra Skwarc aliss DJ Bonnie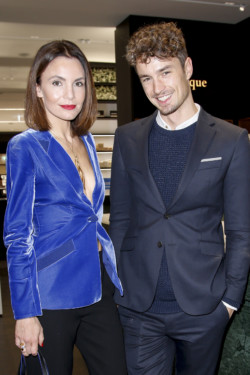 Nadine Warmuth and Simon Lohmeyer
Petra van Bremen
Fiona Dinkelbach