Beauty, skincare and perfume.
With a subtle hint of Brâncuşi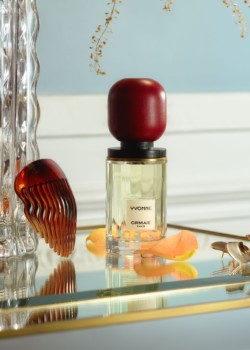 ORMAIE
These pretty bottles of 100% natural perfumes have been inspired by the work of sculptor Constantin Brâncusi.
@ORMAIEPARIS
BIRKHOLZ
Philip Birkholz sees himself as a perfume sommelier. He believes that the fragrances he designs, such as Forest Fantasy and Natural Savage, should be selected and sampled in accordance with the personality of the wearer. You can even choose the shape of the bottle and the colour of its leather cap.
@birkholz.perfumemanufacture
Acqua Di Baviera
As its name suggests, Acqua Di Baviera is based in southern Germany – Munich, to be precise. But the idea for their new luxury edition came from Dubai and Oman. The range consists of four orientally inspired extraits de parfum with intense aromas, such as lemon and bergamot with mandarin, cardamom, amber and wood fragrances.
@acqua_di_baviera
Hylamide
A new range from Deciem, which is also home to The Ordinary and Niod, Hylamide uses biotechnology such as complex hyaluron chains. In addition to beauty products, the brand also makes 'transparent' foundations. And with their colourful bottles and tubes, they look great in the bathroom cabinet.
@deciem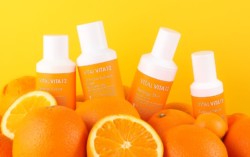 Vital Vita 12
There are more vitamins (twelve in all) in this range of creams than in any multivitamin juice. They are: A, B1, B3, B5, B6, B8, B9, B12, C, E, F and H. The extra nutrients promote the production of moisture and ensure a radiant complexion. Look out for the orange-coloured pots.
@tonymoly_europe
Skin-smart.
Bringing science to beauty treatment
Sarah Chapman
Naomi Watts and Victoria Beckham entrust their faces to Sarah Chapman, whose Skinesis Clinic in London has long waiting lists. Her skincare range combines science with essential oils.
@skinesis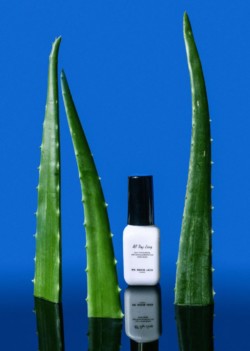 Dr. David Jack
For centuries, London's Harley Street has been famous for its distinguished doctors and healers. It is also home to David Jack's beauty treatments company. His skincare line addresses the issue externally with creams and serums and internally with a range of food supplements.
@drdavidjack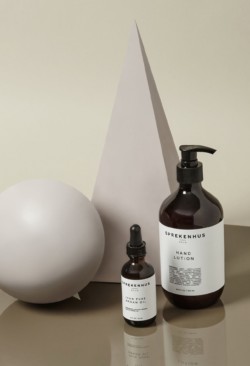 Sprekenhus
Alexander Sprekenhus comes from Oslo, where he founded his eponymous skincare and haircare range almost ten years ago. The range aims to provide gentle care plus protection from environmental influences. Creams and toners are enriched with antioxidants like vitamins A, C and E. The haircare products feature argan oil, sometimes used in its pure form for dryness emergencies. All the products come in beautifully minimalist containers.
@alexandersprekenhus
NIOD
Sister brand of Instagram sensation The Ordinary, Niod works with formulas from science and develops serums with copper peptide or photo-friendly fluids with light-reflecting pigments.
@DECIEM